#WeMeetInGalicia22 Tourist voucher of the Xunta de Galicia
Hotel Mogay is a collaborating member of the tourist voucher program of the Xunta de Galicia.
The Tourist Card is a wallet card that will be charged to the financial entity that will collaborate with the Xunta de Galicia in the implementation of this program. In this new edition, Turismo de Galicia will contribute 40% of the cost of the voucher while the beneficiary citizen must contribute the remaining 60%.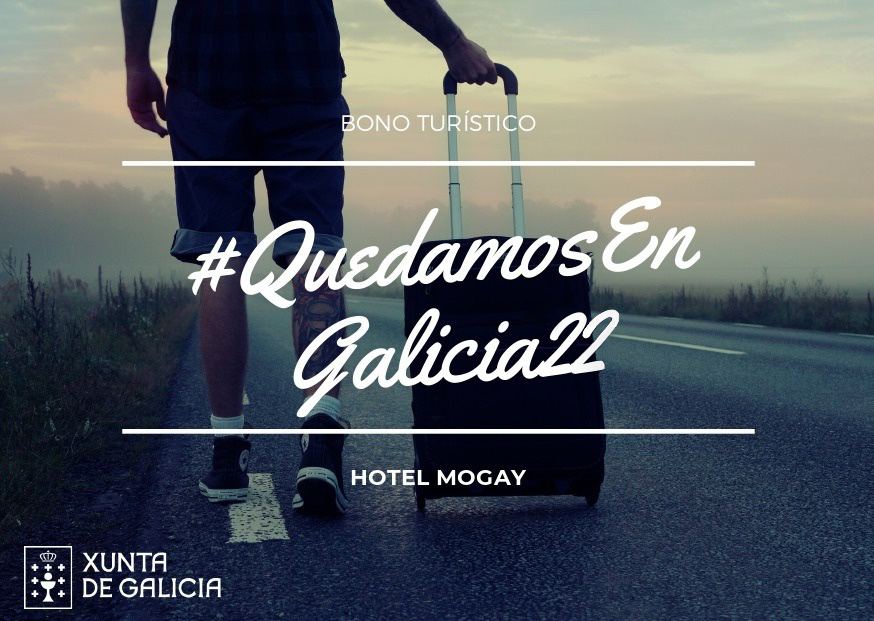 Typology of cards within the Tourist Card #QuedamosEnGalicia22
The cards that citizens may request within this incentive program for the Galician tourism sector will be the following:
o €500 card (€200 Xunta – €300 private)
o €375 Card (€150 Xunta – €225 private)
o €250 card (€100 Xunta – €150 private)
Beneficiaries may use the balance of their card in whole or in part, as well as complete payments, if they do not have sufficient balance, with other forms of payment accepted by the tourist establishment.
The prepaid card, which will be issued by the collaborating bank, will be operational until December 31, 2022, the date on which it will lose all its validity. It can be used in tourist accommodation establishments and travel agencies, as well as in their associated services, that adhere to the program.
How do I redeem my card at Hotel Mogay?
1- On our website www.mogay.com
2- By phone by calling
+34 982 44 08 47
3- Writing an email with your request to
hotelmogay@mogay.com
Check more information at
https://www.turismo.gal